Tajura Somali Cats
Welcome to the home page of the Tajura Somali's
This page is under construction, so please be patient with the complete novice trying her best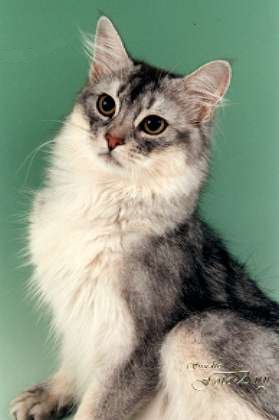 Beamay Simple Simon
A Blue Silver male & our stud boy
Contents

What is a Somali

Hot List

Contact information

Photos of our adult Somali's

Biographical Information

Personal Interests

Somalis are a special cat. They are an active cat with a wild look & a ticked coat. The rear view of a Somali busily hurrying away with its plumed tail (so squirrel like) held upright & it's. booted feet with the furry breeches above is a sight to bring a smile to the face direct descendant of the Abyssinian cat the Somali has retained a 'wild, lynx like' look which belies it's personality.
PURRsonality
Somalis have a gentle loving nature, they get along well with dogs & with their gentleness & sense of fun make a great pet for older children. A sometimes-mischievous cat the Somali will rush around trilling to itself finding 'things' to investigate & play with. Anyone who has heard a Somali purring & trilling at the same time will tell you it's one of the happiest sounds in the world, (once they get their hearing back) - the Somali has a VERY LOUD purr. Somali's will make friends with everyone.and welcome attention & cuddles. Above all Somalis are very intelligent & can be taught to walk on a harness & some will even retrieve a toy for you to throw again.
Ticking
The Somali is the only semi longhaired breed of cat with bands of two colours alternating on every hair which makes the coat sparkle.

http://www.xs4all.nl/~lerato/index.html

http://www.xs4all.nl/~claymore

http://www.sunfighter.demon.co.uk

http://www.users.globalnet.co.uk.~lyall/somali/som_home.htm
http://www.mnhn.fr/cgi-bin/mamlist?//

http://ourworld.compuserve.com/homepages/GCCF_CATS
Contact Information
Electronic mail address
Adult Somalis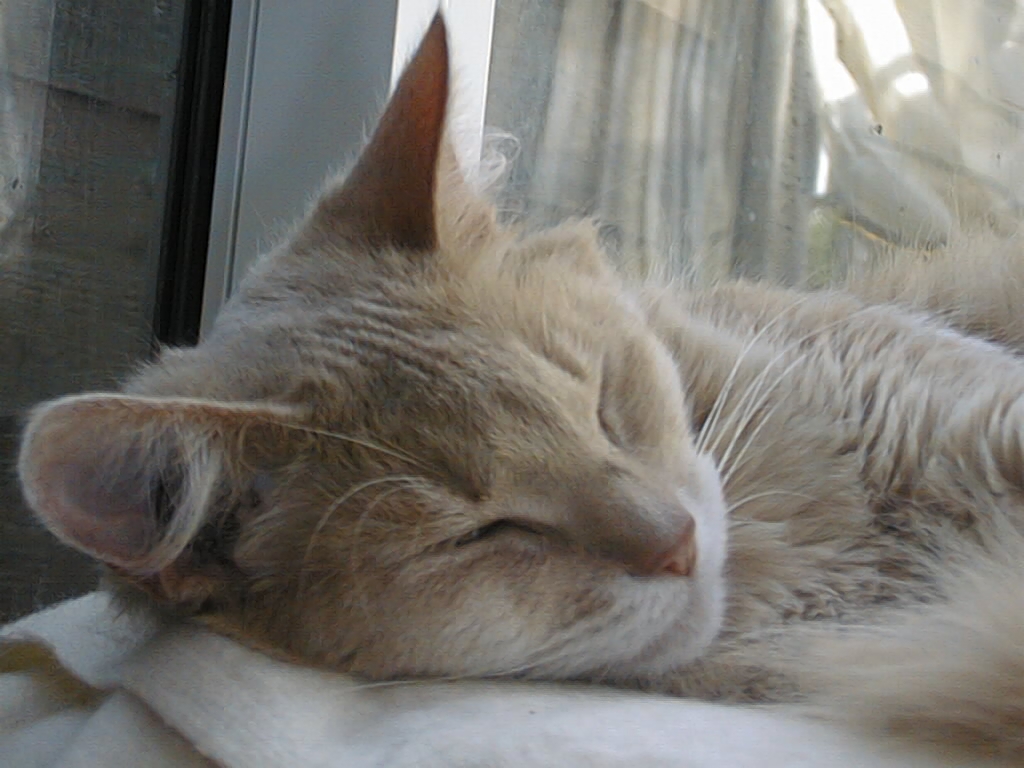 . Ghelinsor Soft Toffee - Fawn
Toffee is expecting kittens on September 7 1999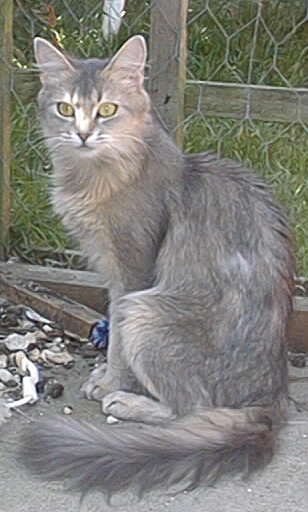 .

Ghelinsor Passer

Blue Somali & mother of the blue silver kittens pictured

later in the page (Simon is the father

)
.
Bazara Pearl Princess
Fawn Silver Somali, aged 8 months at her ablutions (another of Simon's babies.)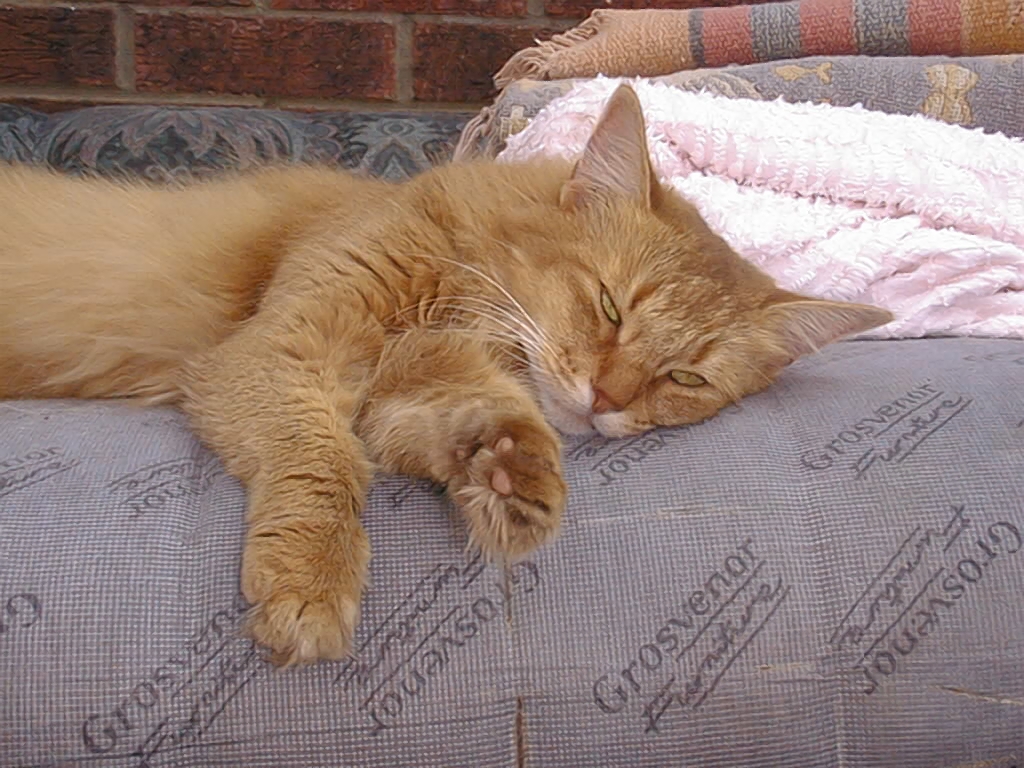 Ch. & Pr. Ghelinsor Milly Vanilly Sorrel Somali

<

Blue Silver kittens born 11 March 1999

.

(Ghelinsor Passer & Beamay Simple Simon)
Tajura Silver Foxkai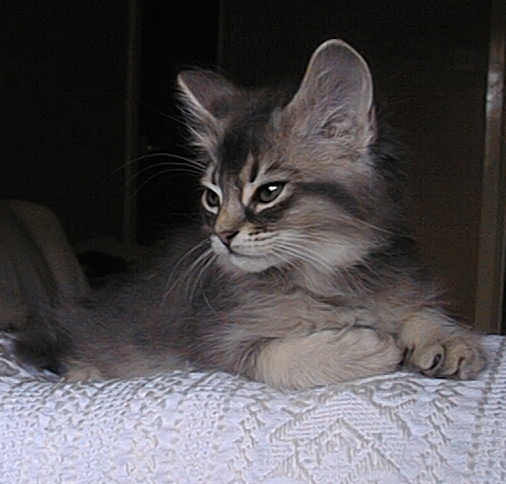 Tajura Restless Spirit (sister to Kai)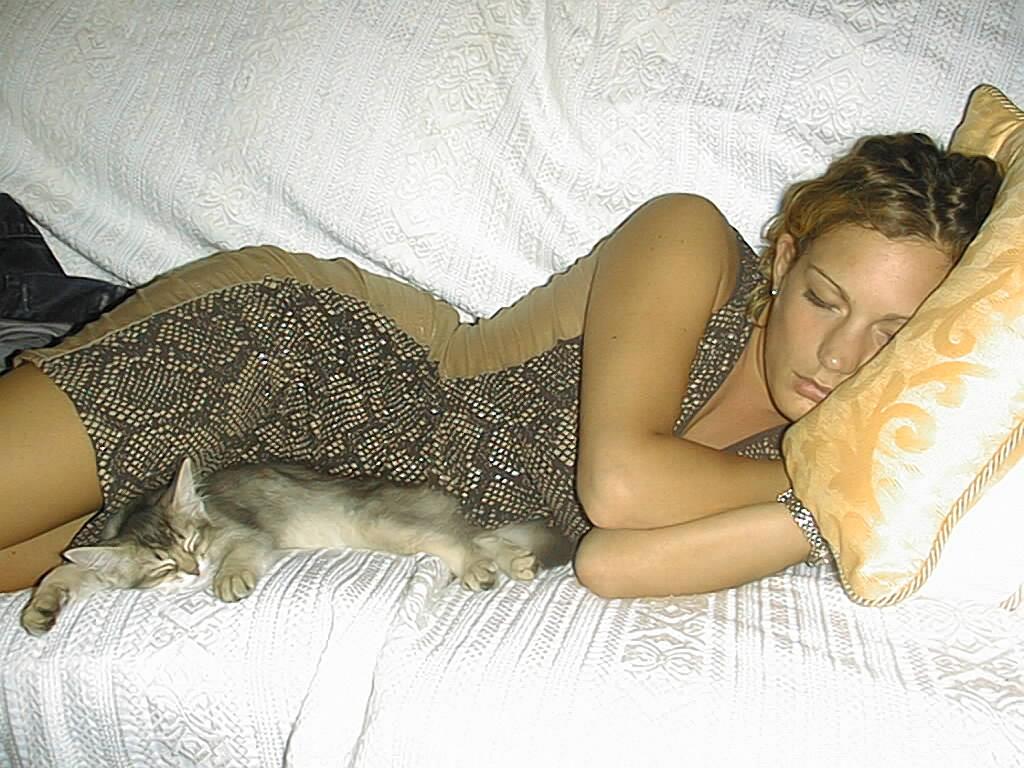 Two sleeping beauties
(Victoria with one of the babies)
Biographical Information
Barbara & Victoria Pointing
Bristol UK.
Mother & daughter (Mother does most of the work) We started breeding Somalis in 1994 & started with two queens, we now have four & a stud boy (pictured above).
Other animals in our household are a very old Jack Russell terrier, a white toy poodle & a dwarf lop eared rabbit
Barbara fosters 'difficult' and/or disturbed teenagers & started this new career after retiring early from the bank.

This page is under construction.

Last Revised: